Award Interpretations and Classification Advice for Employees
Fixed Fee Consultation
We can advise you on the complexities of award classifications.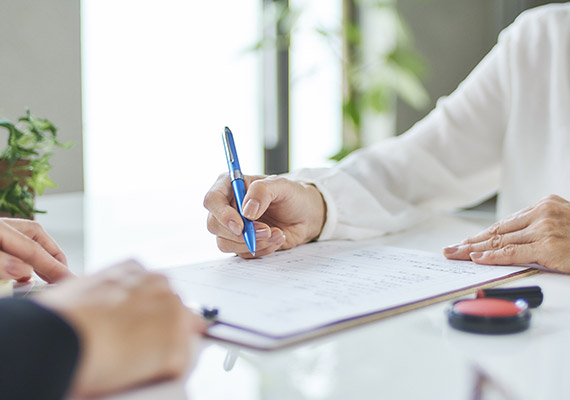 Award Interpretations and Classification Advices for Employees
We can advise you on the complexities of award classifications.
Helping employees understand the modern award system
Australia's modern awards system is designed to protect the entitlements of employees.
Modern awards came into effect on January 1, 2010, and set out the minimum terms and conditions of employment. They are industry or occupation-based and are governed by the Fair Work Act 2009 which also sets out 10 minimum National Employment Standards (NES) that apply to ALL employees.
The National Employment Standards include:
Maximum weekly hours;
Requests for Flexible working arrangements;
Parental leave and related entitlements;
Annual leave;
Personal, carers and compassionate leave and unpaid family and domestic violence leave;
Community service leave;
Long service leave;
Public holidays;
Notice of termination and redundancy pay; and
Fair Work Information Statement.
The range of awards across all industry types are designed to ensure all employees are guaranteed a fair working arrangement, whatever their job type. Examples of some modern awards include the Aged Care Award, the Building and Construction General On-site Award, the Hospitality Industry (General) Award and the General Retail Industry Award.
As an employee, it's important to understand the award provisions that apply to your employment so as to be sure you're receiving the benefit of all the conditions you're entitled to. Awards can vary within the one workplace depending on the responsibilities of your job.
Disputes between business owners and employees often turn on whether an employee is classified under the correct award, or under the correct classification/level within an award.
Peters Bosel Lawyers have in-depth experience advising employees about whether they're working under the right award, interpreting the terms of the award correctly, and helping an employee raise any concerns with their employer in a sensitive and professional manner.
It's possible the business you work for is covered by an enterprise agreement registered with the Fair Work Commission.
If you're an existing employee you'll know this is the case because of the consultation, negotiation and voting process which led to the agreement. If you're a new employee, the existence of the agreement should be made known to you at the commencement of your employment in the business.
Employees of businesses covered by an enterprise agreement are usually not also covered by the modern award system, though it should be noted that your base rate of pay under an enterprise agreement cannot be lower than that you would have received under the relevant award for your classification, and some enterprise agreements cross reference entitlements under applicable awards.
In addition to being covered by an award or a registered enterprise agreement, your minimum terms and conditions of employment are still set by the National Minimum Wage and the NES.
If you're employed on a casual basis by an employer and are not covered by either an Award or an agreement, you are still entitled to a casual loading under the terms of the National Minimum Wage.
If you are in the process of, or have recently gained, a qualification relevant to your job, be aware that this could well affect your rate of pay under a modern award.
Your experience in a particular role is also taken into account. Both aspects need to be considered by employers when determining your award classification.
It's also important for employees to know that the Fair Work Commission conducts an annual wage review which can result in an increase to the minimum wage for particular job roles. If changes are made to minimum wages, employers generally need to apply them from the first pay period on or after July 1 each year.
These and other occasional legislative changes to the system of modern awards are the responsibility of both employees and employers to stay up-to-date with, and this is where an experienced and knowledgeable employment law firm can greatly help.
At Peters Bosel Lawyers we can advise you on the complexities of award classifications to help you work out whether you're receiving all appropriate entitlements.